Virtual Conference & Exhibition
November 2021
From 09:30
Keynote Sessions
Steven Boyd
Chief Executive
Government Property Agency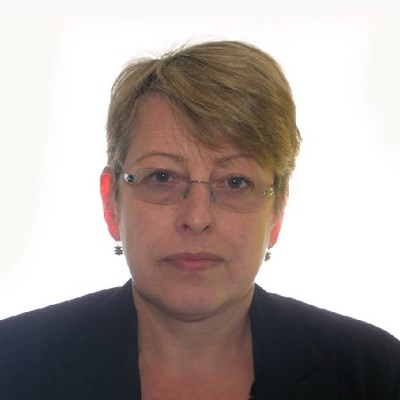 Helen Lederer
Deputy Director Corporate Services at No 10 and Cabinet Office Diversity & Inclusion Champion
Rupert McNeil
Chief People Officer
Cabinet Office
Joanna Davinson
Executive Director Central Digital and Data Office
Cabinet Office
10:30
Plenary Hangout
Dominic Brankin
Director, Workplace Services
GPA
11:30
Networking & Exhibition
12:15
Is Your IT Strategy Ready for the Hybrid Workplace?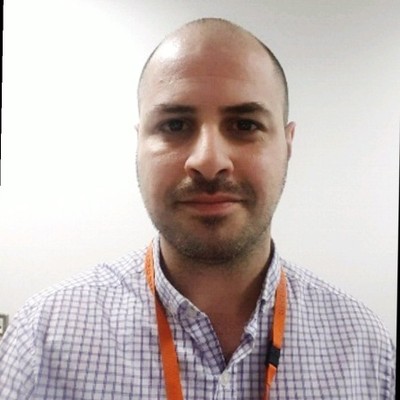 Mark Brunette
Senior Infrastructure Engineer
DWP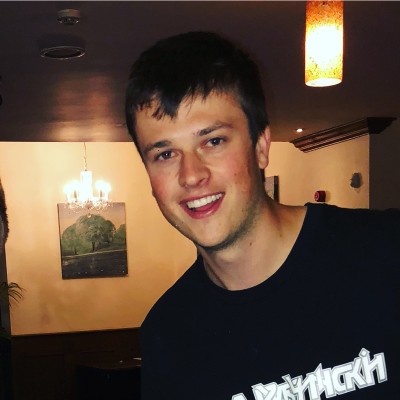 Dan Unsworth
Infrastructure Engineer
DWP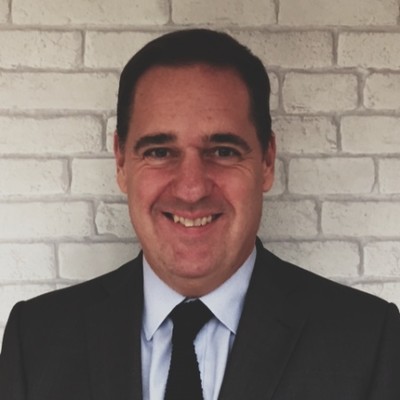 Nick Mcintosh
Account Manager
Lakeside Software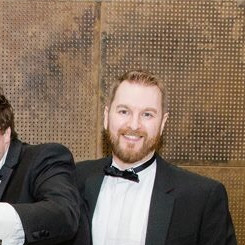 Robin Southall
Global SI Team Lead for Customer Success
Lakeside Software
We used to work at the office. Now we work in a thousand offices. Each one is different. Delivering a consistent, optimal employee experience in all these different environments will be the defining organizational challenge for businesses this decade.
Organizations rushed to adapt to the limitations of home networks and bandwidth, not to mention a spike in help desk requests and infrastructure that sits out of the control of IT.
So how do we overcome these new workspace challenges? In this workshop, Lakeside Software and DWP will explore how to support employees with best possible digital experience, no matter where they work. We'll discuss L1 Remote Support and moving 80,000 staff with very little tooling, the impact it's had on the end user and the L1 Engineer. We will also discuss EUC performance and how DWP was able to measure, score and monitor device performance across it's remote workers in 900 offices and the positive impacts that it had.
12:15
Digital Fitness & Your Journey To Smarter Services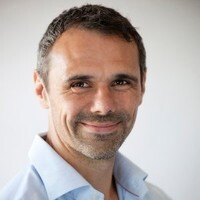 Toby Hayles
Director EMEA, Enterprise Accounts
Nintex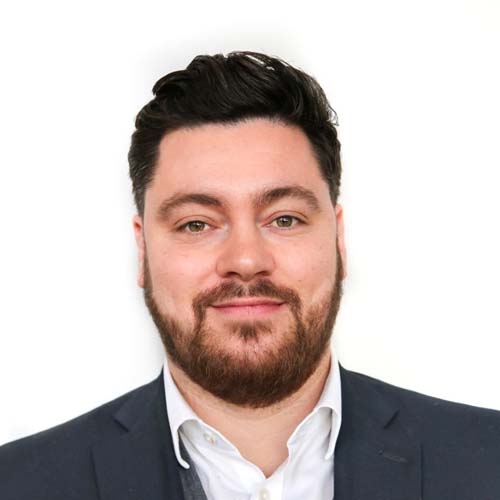 James Watkins
Public Sector Lead UK&I
Nintex
Public Sector organisations, large and small, now grapple with remote work productivity. Many find themselves at a crossroads: pursue a pre-pandemic way of doing things or take this opportunity to evaluate workflows and reduce employee's efforts spent on mundane and repetitive tasks. Hear the learnings and three key takeaways from Nintex who provide process management and automation software solutions and have helped judge the awards in this category.
12:45
Networking & Exhibition
13:30
The Path to Digitising UK Central Government​
Jenny Baynes
Head of EPM & Business Improvement (Digital services)
Highways England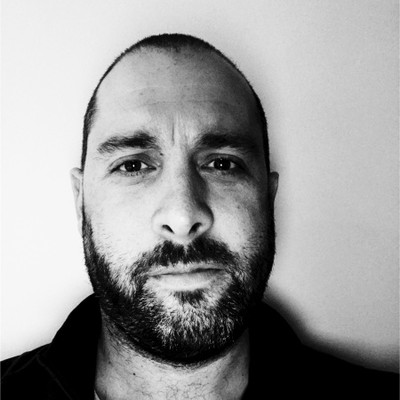 Simon Shepherd
Head of Public Sector UK&I
Adobe
Government departments increasingly face pressure from citizens to deliver seamless digital interactions. And yet why are many still struggling to go fully digital? From Home Office and HMRC to Policing, Prison and Probation Services, it is crucial to have seamless back-office process and drive efficiencies at every touchpoint, and thus driving improved citizen experiences.​
Join this session to find out how government departments are overcoming challenges stopping them to embrace digital and the extent to which they have digitally transformed.​
13:30
Reducing Workload & Case Management Backlogs With Smarter Working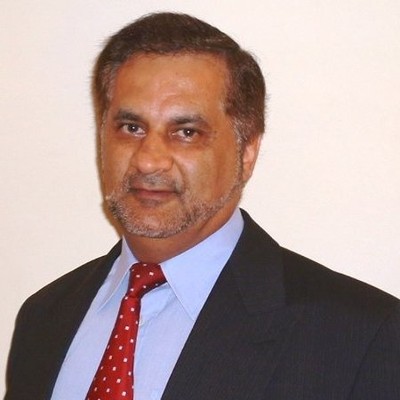 Dr Vijay Magon
Managing Director
CCube Solutions
Citizen & Patient services are significantly affected by the growing backlog caused by C-19, with polling consistently showing waiting times to the public are one of the most common reasons for dissatisfaction. How can digital technologies & smarter working help to reduce these backlogs, minimise face-to-face contact to protect customers and staff, and limit the risk of further infections. In this session we explore Smart Digital Records & Case Management in current healthcare settings, whilst sharing best practice that can be applied across the public sector:
Minimise handling of physical notes and records and ensure that important case information is available at the point of need;
Support remote working and virtual engagements - seen as crucial for reducing unnecessary calls/visits, saving time and money for the organisation
Ensure that delivery of services (in this case example 'Care Services to non-Covid patients') can continue, to help avoid issues in the future and minimise revenue losses
Improve citizen/patient engagement in the delivery of their services (NHS Example of Patient Initiated Follow Up)
14:00
Networking & Exhibition
14:45
Using insights to design the future workplace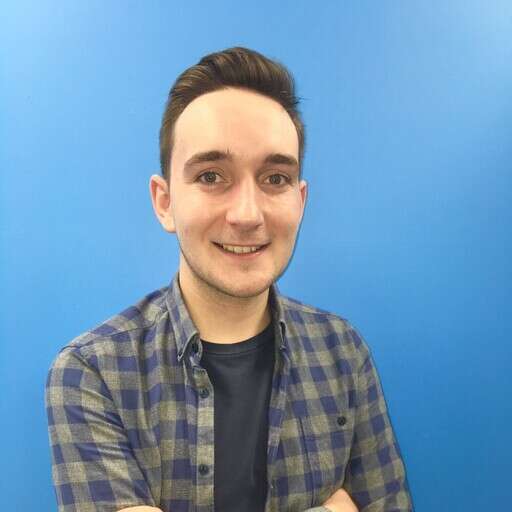 Andrew Nelson
Government Property Agency - Workplace and Inclusive Design Manager
GPA
Leah Jones
Government Property Agency - Smarter Working Programme Manager & Head of Customer Insight
GPA
Join Andrew Nelson and Leah Jones from the Government Property Agency for a deeper dive into how Covid-19 and the insights that we have gathered have impacted the design of the workplace. This session will also showcase the newly released Version 2 of the Government Workplace Design Guide.
14:45
Smarter Working Maturity - Showcasing Best Practice
Richard Alderman
Deputy Director, Property and Security
Department of Health and Social Care
Steve Downey
Head of Workplace and Culture
National Savings and Investments
Join a live panel of Smarter Working practitioners from different government departments who will cover their vision and approaches to smarter working implementation, the lessons learnt, the benefits of smarter working to their organisation, and more.
15:15
Networking & Exhibition
* Agenda is subject to change *
November 2021
From 09:30
Keynote Sessions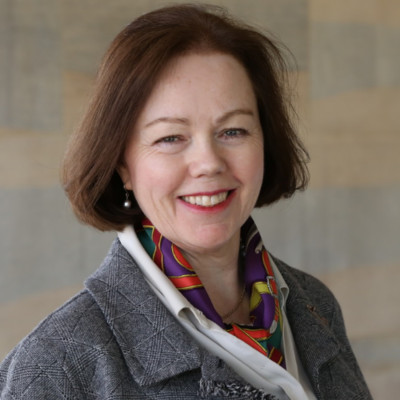 Jane Hamilton
Chair of NHS Property Services
& Non-executive Director of GPA
Peter Cheese
Chief Executive
CIPD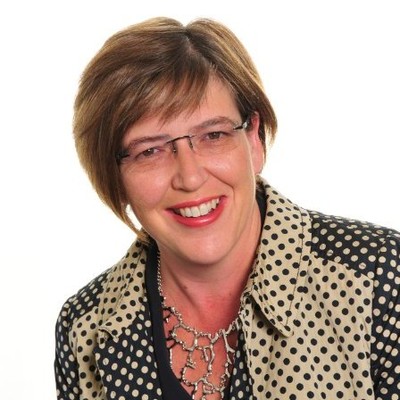 Jo Causon
Chief Executive
Institute of Customer Service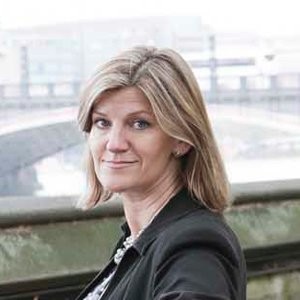 Debbie Alder
Director General, People, Capability & Place
Department for Work and Pensions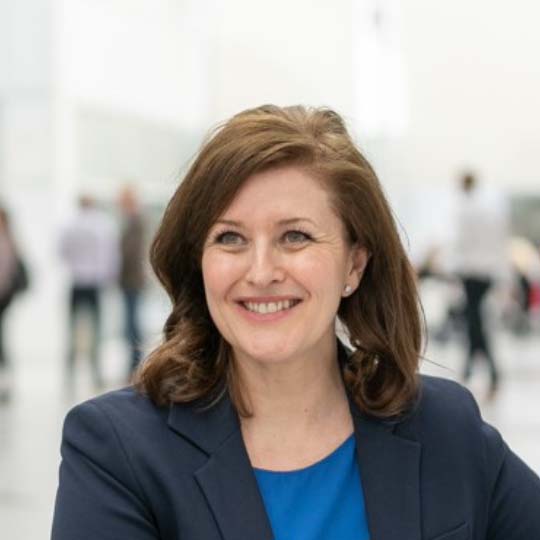 Laura Faulkner
Director of Shared Services
Nationwide Building Society
10:30
Plenary Hangout
Dominic Brankin
Director, Workplace Services
GPA
11:30
Networking & Exhibition
12:15
Examples of Quick Wins to Help Accelerate Smarter Automation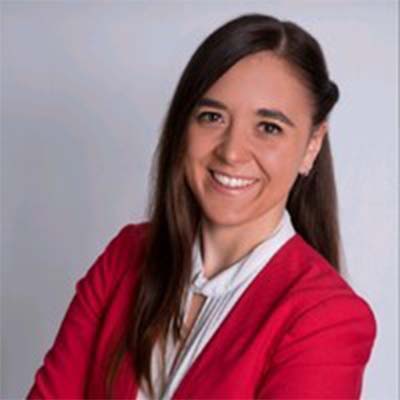 Cosima VonKries
Director, Pre-Sales
Nintex
Please attend this practical session to see ways in which you can use automation to quickly assess opportunities to improve the intelligent routing of activity in your organisation and consequently provide a better service with less iteration and improved data quality.
12:15
Winning the attrition battle, reducing employee churn through employee empowerment and engagement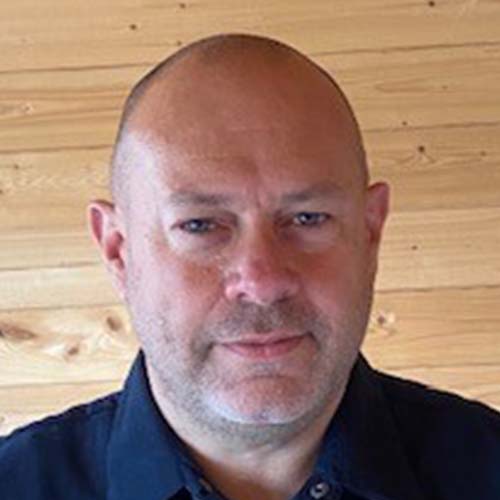 Paul Turner
WEM Innovation Lead (EMEA)
Genesys
Passionate about Workforce Engagement (WEM)! Genesys WEM Innovation Lead, independent Accredited Specialist with over 20 years experience within the Contact Centre industry working closely with organisations in Europe and North America, supporting them on WEM best practice, employee engagement, operational effectiveness and how this translates into great CX!
Attrition can be a major risk to delivering great customer service. Organisations are empowering and engaging frontline colleagues through intuitive, user friendly and employee focused applications designed to offer improved work/life balance, engagement through gamification and offering self learning capabilities that supports their work, their performance and their development.
12:45
Networking & Exhibition
13:30
NHS Digital's Hybrid Working Journey Before, During and After the Pandemic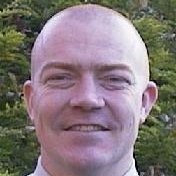 Daniel Ingham
Technical Operations Manager
NHS Digital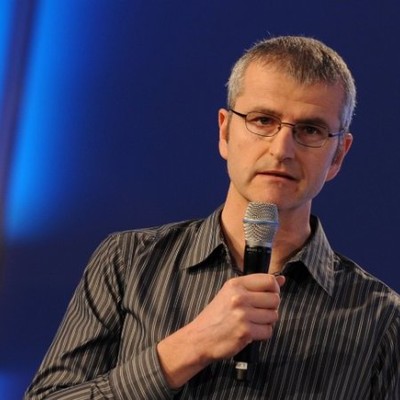 David Taylor
IT Channel, Consulting and Education Director
Lakeside Software
NHS Digital had already made the strategic decision to move to hybrid working before the pandemic mainly driven by a move to a new office hub following consolidation of fragmented office space around their main base in Leeds. Hybrid working started before term had even been invented and caused a rethink of the entire end user compute model. Critical to success of the transition to working from home was a solid foundation of performant devices and infrastructure delivering great user experience and NHS Digital went to market to find a digital experience monitoring (DEM) solution to help them.
Join this session to hear how NHS Digital innovated and brought DEM into their armoury to enable the journey from entirely office based working, to home working and now somewhere between. We will explore the good and the bad on the journey and identify the learnings we can all use to speed up our own path to successful flexible hybrid work styles in your organisation.
13:30
Accelerating transformation of local public services in the UK​
Gerry Baker
Digital Transformation and Print Projects Manager
Norfolk County Council
James Sarson
Enterprise Account Executive, Public Sector
Adobe
Councils continue to face challenges with ever increasing demand and public expectations shifting to digital. Now more than ever, local authorities are looking for ways to increase productivity, maximise technology investments and deliver services more efficiently across areas like Social Care, Legal, Housing and Adult Education.
Join this session to find out more about the trends and challenges in Local & Regional Government and how councils can continue to drive productivity and collaboration in a hybrid working environment.
14:00
Networking & Exhibition
14:45
Tackling the challenge of productive and creative ways of working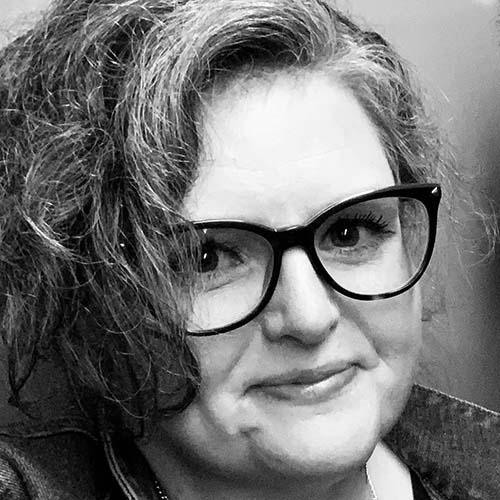 Sara Edwards
Smarter Working People and Engagement Manager
Government Property Agency
Supporting creative working environments where productivity is a shared responsibility for individuals, teams and organisations. Join Sara Edwards for an introduction to the final series of our playbooks: the Productivity and Creativity Playbook. Sara will be showcasing some of the practical tools that we can all use in our everyday ways of working and as an audience member, you will be one of the first to access the playbook - you can't miss out!
14:45
Transforming for the future
Stuart Watts
Smarter Working Programme Lead
Government Property Agency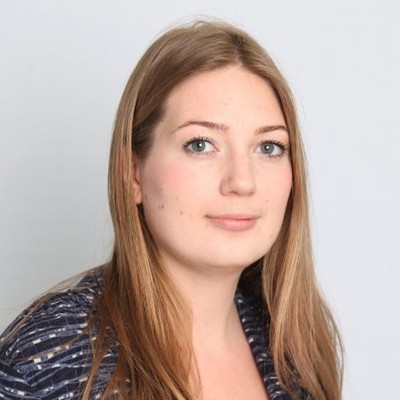 Kate Jackson
Senior Reform Partner, Modernisation and Reform Unit
Cabinet Office
The UK Civil Service has spent a number of years focusing on new and evolving working practices to ensure that it is 'a great place to work'. In recognition of the impact of COVID and the civil service response we explore the history of smarter working, how it has helped us to mobilise ourselves and continue to deliver key public services and how we are linking it to wider civil service reform.
14:45
An exploration into the new frontiers for smarter working - Re-imagining Work post Covid-19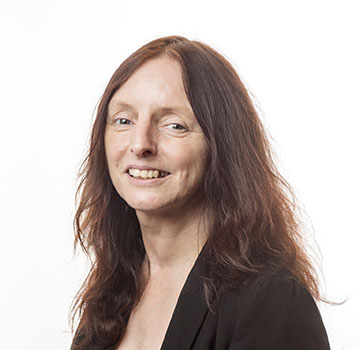 Shona Adam
Workplace Change Advisor
Scottish Futures Trust
Covid-19 has created a massive change opportunity for office based working and we are all looking to understand how we apply our learnings from this situation to our future work and workplace models. Now, we are looking to re-imagine how, when and where we work and to understand the enablers that will be needed to support us. During this session we will discuss the impact Covid-19 has had to date and to explore how we can develop and support our ambitions going forward. What has worked well during this period, what behaviours do we need to embrace and what elements will be our building blocks for the future? In preparation, why not take a look at the Scottish Futures Trust workplace report which outlines the path for change post Covid-19 and are currently supporting many public sector organisations within Scotland to deliver ambitious workplace models for the future.
15:15
Networking & Exhibition
* Agenda is subject to change *
November 2021
From 09:30
Keynotes Sessions
Simon Tse
Chief Executive
Crown Commercial Service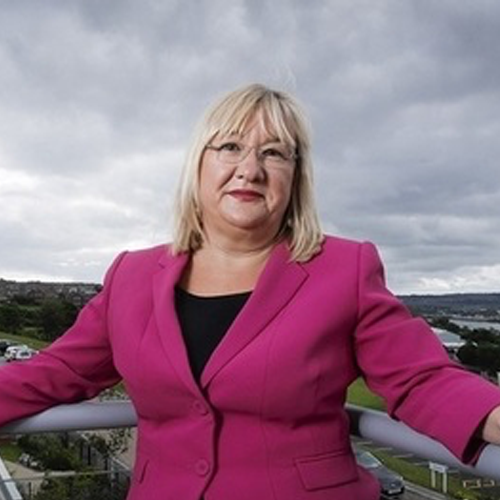 Pat Ritchie CBE
Chair
Government Property Agency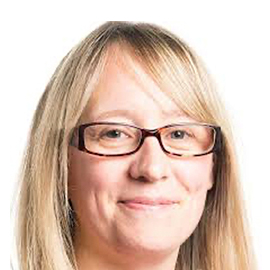 Kate Guthrie
Deputy Director Workplace Experience and Smarter Working Programme Director
Government Property Agency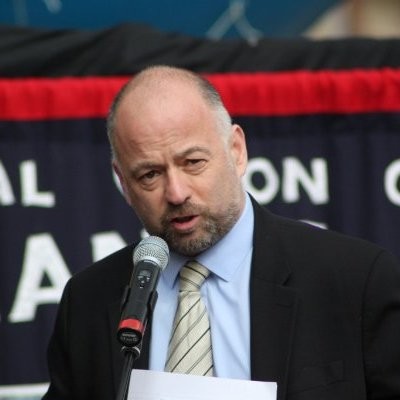 Kevin Rowan
Head of Organisations, Services and Skills
TUC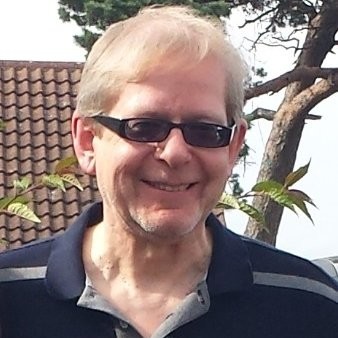 Andy Lake
Director, Flexibility.co.uk & Founder
Smart Work Network
10:30
Plenary Hangout
Dominic Brankin
Director, Workplace Services
GPA
11:30
Networking & Exhibition
12:15
From Operational Efficiency to Improved Patient Experience​
Richard Price
Learning Technologies Advisor
Health Education England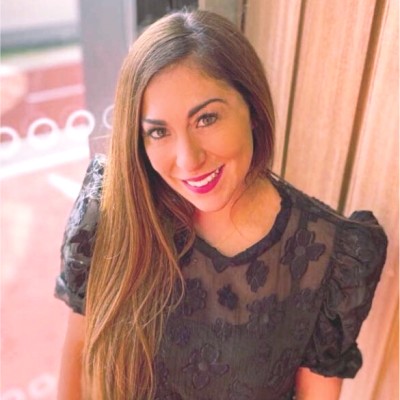 Micaela Maieru
Enterprise Account Executive, Public Sector
Adobe
Citizen's expectations from healthcare services are escalating, while funding and resources aren't keeping pace with demand. Increased pressure on NHS workers is posing challenges on staff resources and operations, needed to continue essential work. Trends like automating approval processes has helped reduce backlog of routine checks, cancer treatments and surgeries, while digitising approval and consent processes for telemedicine helps speed up waiting times and streamline paper intensive processes.​
Join this session to hear about the challenges within NHS and how workflow digitisation and automation can lead to better patient experiences, while managing risk and ensuring compliance.
12:15
The Visibility Gap - Does IT Get the True Picture of the End-User Experience
Neil Cremin
Technical Solutions
Lakeside Software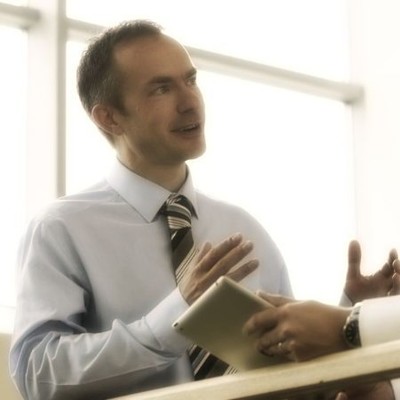 Simon Salloway
Technical Solutions
Lakeside Software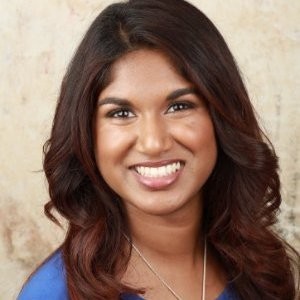 Zoë Mascarenhas
Enterprise Team
Lakeside Software
Visibility of what's really impacting users is a pain point across many public sector organisations. Relying on ticket volume trends and surveys provides a limited picture of whats happening in the user's workspace. Exacerbated by the pandemic and new hybrid working patterns, the need for improved visibility into end-user experience and tools to continuously improve it have become paramount for every IT organisation.
Join this session to hear real world experiences from public sector IT experts on how teams across NHS, local and central government have tackled user experience issues and the solutions they deployed.
12:45
Networking & Exhibition
13:30
Smarter Working Maturity Enabled By Automation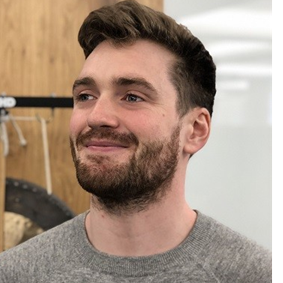 Kieran Coughlan
Senior Solutions Engineer
Nintex
Attend this session to run through value workshop structure and approach to working with key stakeholders and identifying improvement opportunities as per the following 3 phases:
Determining your business's ability to understand, optimize and improve your processes
Identifying & Prioritizing business processes for automation
Tools to automate your processes
All attendees will qualify for a free Nintex Value Workshop session
13:30
Transforming How We Collaborate – Empowering Public Sector To Work Smarter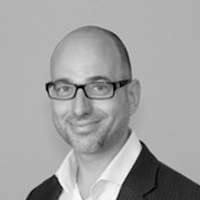 Scott Somenthal
Head of Public Sector
NFON
Traditional ways of working are undergoing immense change; public sector organisations are now faced with a set of new demands for smarter and sustainable work environments, allowing & enabling staff the ability to work from anywhere.
This session explores the 'best-in-breed' communication & collaboration technology, designed for agile working environments to achieve greater productivity & increased levels of engagement. We'll share our public sector best practice from the last 24months, exploring the measures our customers have taken to champion Smarter Working techniques and behaviours, resulting in an organisation where 'The New Freedom in Communications is the Next Normal'.
13:30
Workshop hosted by NHS BSA
Speaker 1
Job Title
Organsiation
Speaker 2
Job Title
Organsiation
14:00
Networking & Exhibition
14:45
A deep dive into building working communities
Laura Chapman
Customer Experience Project Lead
Government Property Agency
Ruth Smethurst
Customer Experience Project Lead
Government Property Agency
Community = connection, togetherness, collaboration... With the traditional definition being somewhat outdated and the term being used broadly by brands and marketing firms, this session explores what community means to you, your colleagues and its importance in the modern-day workplace. Get involved and join Ruth Smethurst and Laura Chapman from the Government Property Agency for a deep dive into creating and harnessing working communities across boundaries within the Civil Service.
14:45
The importance of continuous improvement in transforming ways of working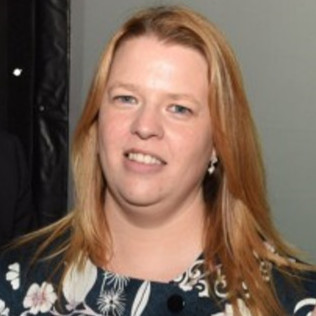 Beth Farminer
Continuous Improvement Lead
Ofwat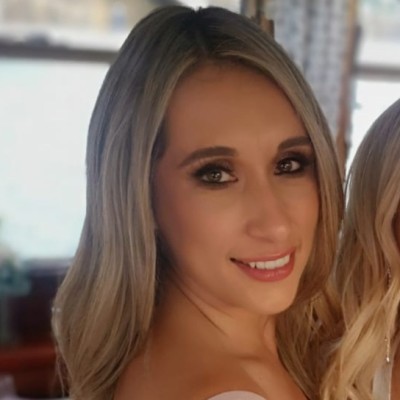 Clare Fofana
Senior Continuous Improvement Consultant
Defra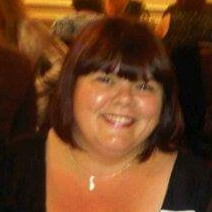 Michelle Owens
Continuous Improvement Consultant
HMRC
Join CI Leads from the Governments' CI Community of Practice to see how Continuous Improvement tools and techniques can help support and embed Smarter Working. This session will focus on how to create a Vision.
15:15
Networking & Exhibition
* Agenda is subject to change *
Registration
To attend the Smarter Working Live Virtual Conference, please complete the form below and you will be sent the details on how to join our online event.
The virtual conference is a free-to-attend event